Quantum GIS (QGIS) is open source GIS software, available for free download. It runs on Windows, Mac, Linux and Android. QGIS was started in 2002 and from 2007 is supported by the Open Source Geospatial Foundation (OSGeo). OSGeo is a very active global community of people and organisations involved in the geospatial industry and with their support QGIS rapidly grew into a powerful GIS. It is now available as version 2.6 and is becoming a true disruptor to the GIS market. As with other open source projects, one of the main advantages is that the contributors work in the industry and thus there are many little tweaks that exactly match a user's needs. If you find yourself thinking "hmm, I'd like to …" chances are someone else has had that exact thought and has already implemented it. QGIS is licensed under the GNU GPL and thus can be modified and openly contributed to, as well as being free to download and use.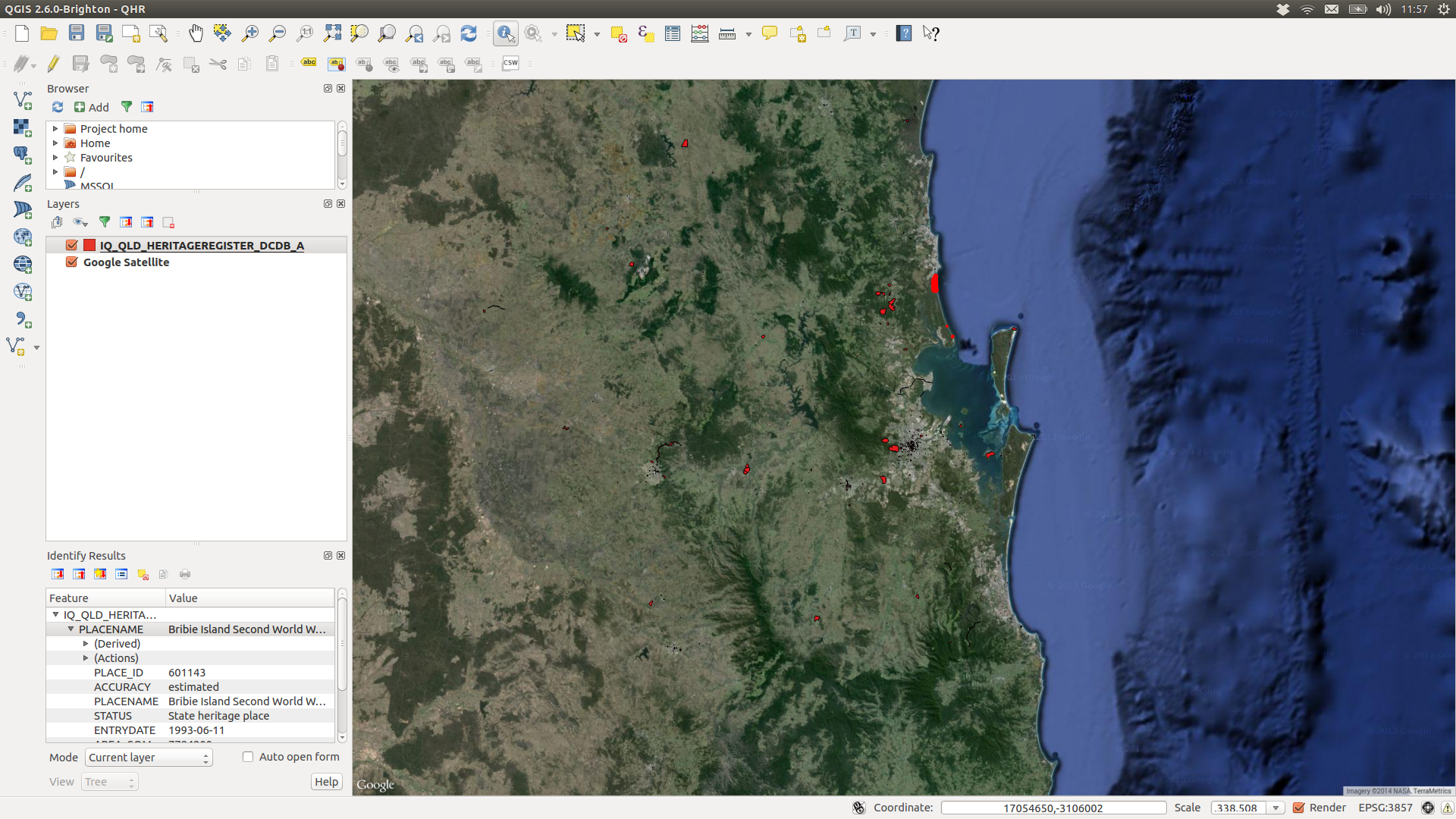 QGIS has a similar look and feel to the Arc GIS suite, and is at least as sophisticated in its display and editing functions, if not more so. It has a range of advantages over most other GIS, not least in terms of cost. In usability it is also advantageous. It integrates with other programs such as PostGIS, GRASS, and MapServer and has an extensive list of plugins. The plugins cover a vast range of functionality, everything from automatically grading colours across a map to searching layers and geocoding. One of our personal favourites is the integration with OpenStreetMap and Google Maps layers, providing satellite or street map layers directly within the GIS. One can thus display one's own GIS layers directly over the OpenStreetMap layer and it will zoom in and out with your own data. For cultural heritage purposes this is extremely useful.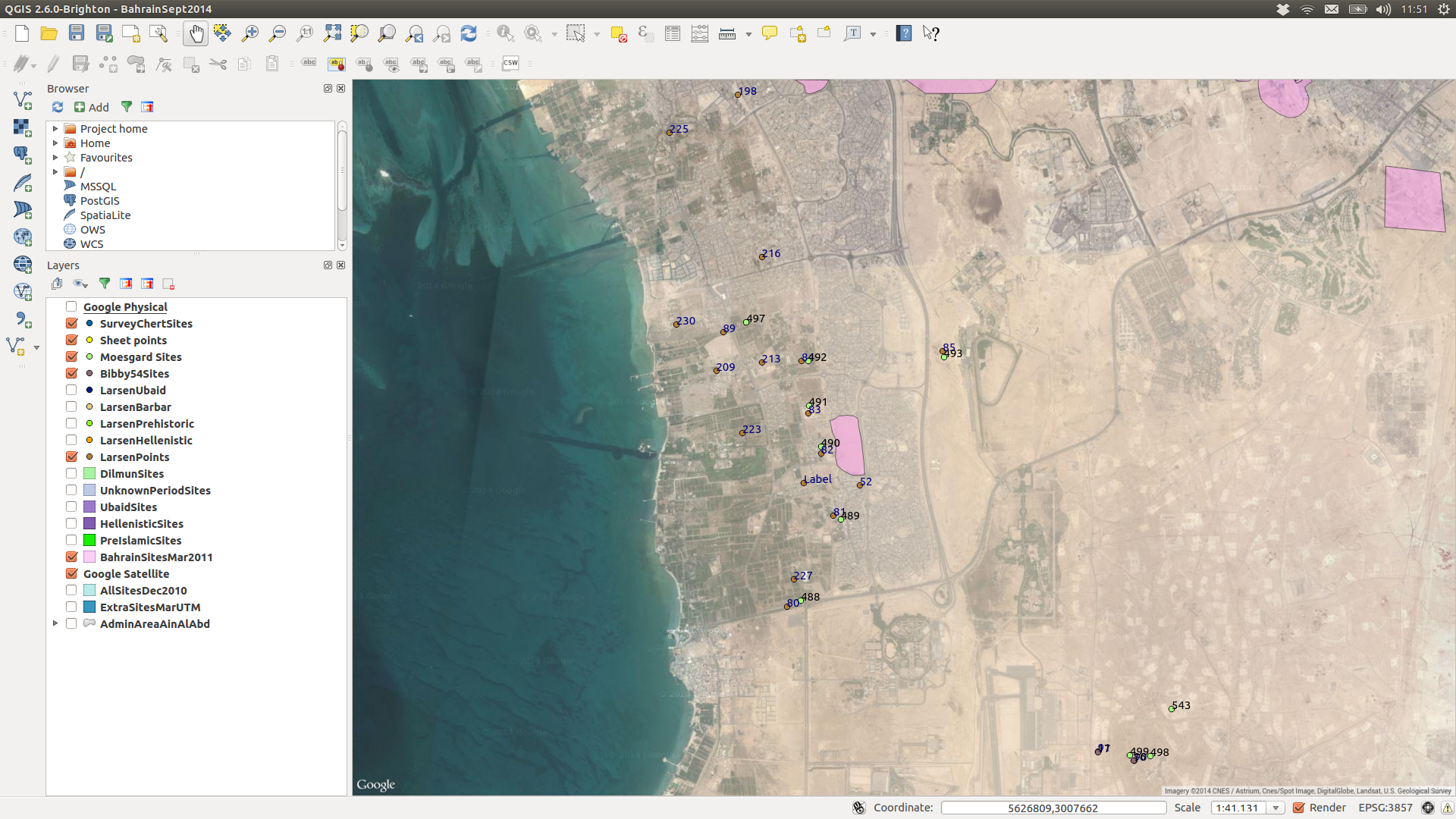 In terms of formats, QGIS imports and exports shapefiles (Arc GIS), kml/kmz (Google Earth), dxf (AutoCAD) and many other formats. A personal fave is that the export to Google Earth functions carries across all the selected fields instead of restricting you to just "Name" and "Description" fields. Once in Google Earth, you can see all the associated data that you exported in a neat table for each point or polygon. Of course, as with other GIS, you can import from text and spreadsheet files too and generate layers.
The only part that lags slightly in functionality is the Map Composer section for creating printed maps, however, this is currently a focus of attention from the developers and it is likely to once again overtake the other products in functionality very soon. To be fair, we haven't created printed maps from QGIS for months, and certainly not in the latest version, and particularly with active open source software, there are usually lots of advances in the space of a few months.
Overall, we can't recommend QGIS highly enough. It provides a stable, functional, powerful GIS, as well as access to a community of other users, can be incorporated into any system and you never need to worry about license payments or upgrades again! This is why we choose to use it for our own work and offer training to anyone else wanting to do the same.