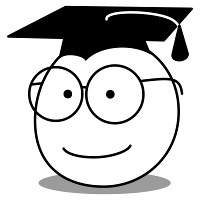 Archefact offers authorised training courses in conjunction with Catalyst IT Australia to help users to get the most out of their Heurist databases.
One-on-one training can help you to set-up and get going with your own database as fast as possible.
There are also a range of courses designed to assist users with different levels of experience and different aspects of Heurist with which they would appreciate assistance. There is no substitute for getting in and doing things oneself, but a few pointers can save hours of time and some frustration.
Each course lasts 2 hours and costs are as given in the table below.
| | Australia and New Zealand (in Au$) | Europe (in Euro) | Rest of the world (in US$) |
| --- | --- | --- | --- |
| Student / Concession rate - online course | 100 | 100 | 100 |
| Professionals and Academics - online course | 200 | 200 | 200 |
| Bulk booking (entire online session, between 10 and 20 people) | 1000 | 1000 | 1000 |
| One-on-one training (per hour rate) | 200 | 200 | 200 |
If you wish to sign up for any of these courses, please email us.
We recommend that all new Heurist users register for our "Getting Started With Heurist" course. This course is specifically designed to introduce people to what Heurist can do, covering basic concepts such as what are record types and fields, how does one structure a Heurist database, using templates vs creating your own record types and fields, working with different types of data, how to add data, view records and an introduction to filters.
For those who are comfortable with Heurist or who already attended the "Getting Started with Heurist" course, and who want to import lots of data from a CSV file (text files or a spreadsheet), then we recommend the "CSV Imports with Heurist" course, which takes you through this process in detail and shows you several handy tips and tricks.
For those wanting to get the most out of their data and delve into the "relationship" aspects of a relational database, we have a course designed specifically to examine how Heurist deals with relationships between data within the database, and how to use these to gain an in-depth understanding of you data. Our course "Dealing with Relationships" covers the different ways of linking records and using these linkages to reveal details of your data that you may never have imagined.
Training courses are usually offered through an online training platform. Through this system, course participants can see a presentation, chat with each other or the instructor by either text or voice, watch a demonstration through a screenshare and even write directly on the screen, if appropriate. The system works within a browser (with Flash) and no software needs to be downloaded. We recommend use of a headset with microphone to reduce echo. Course participants will be given a login and password for the course for which they are registered. This login will allow them access to the course as soon as the course session for which they have registered starts. See our Privacy Policy section for more information on how we interact with your data.